Cosmetic Dentistry
Your smile is often the first thing others notice about you. Straight, white teeth can enhance your entire facial appearance while crooked, dull-colored teeth can be distracting and take away from your other facial features. At The Art of Dentistry, we understand the effect your smile has on your overall appearance – which is why we offer the latest, most effective cosmetic dentistry techniques to help you achieve the smile you deserve. From teeth whitening to orthodontics, Dr. Robin Rutherford and our team of skilled hygienists and assistants can help you accomplish all of your oral goals.
Below are descriptions of cosmetic dentistry treatments and procedures that Dr. Rutherford and our team can utilize to help you enhance your smile. For more information on the different techniques, please click the links provided or contact our office today.
Teeth Whitening
The color of your teeth is often vital to the aesthetics of your smile. Whether you choose our in-office Zoom® teeth whitening treatment or use one of our customized whitening trays in the comfort of your own home, our proven teeth whitening techniques can help you reduce discoloration and brighten your smile. Whiter teeth offer a more youthful appearance.
>>Learn More About Teeth Whitening
Porcelain Veneers
Imperfections in your smile including gaps, chips, stains, and uneven teeth can be easily resolved using porcelain veneers. Dr. Rutherford can apply a dental veneer to the front of any tooth that can result in significant improvement of a number of issues. With porcelain veneers, you can have a long-lasting and natural-looking smile in two simple visits.
>>Learn More About Porcelain Veneers
Gum Reshaping
A number of factors – including tooth extractions, shifting teeth, excessive gum tissue, and other conditions – can lead to uneven gums or a "gummy smile." Using advanced gum reshaping techniques, Dr. Rutherford can recontour your gumline and help you enhance the appearance of your smile.

>>Learn More About Gum Reshaping
Dental Implants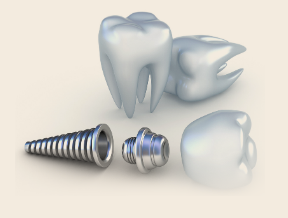 Removable dentures and partial bridges can be ill-fitting and often inhibit your speech and chewing abilities. To avoid these issues, Dr. Rutherford offers permanent dental implants that are customized to fit comfortably in your mouth while matching the color and dimensions of your surrounding teeth. Dental implants are designed to yield results that both look and feel like your natural teeth.
>>Learn More About Dental Implants

Implant Supported Dentures
Implant supported dentures can be a great way to replace missing teeth and ensure your dentures function properly. By inserting an implant into your jawbone, Dr. Rutherford can secure your new dentures to your gums in order to maximize your chewing and speaking abilities. This procedure can be a useful alternative for patients who may not be candidates for full dental implants.
>>Learn More About Implant Supported Dentures
Orthodontics
No matter what your age, gaps, spaces, and misalignments among your teeth can lead to a lack of self-esteem and feelings of self-consciousness each time you smile. Dr. Rutherford and our staff are highly-trained in orthodontics and can help you straighten your teeth through a variety of effective orthodontic techniques, including braces.
>>Learn More About Orthodontics
Six Month Smiles®
Six Month Smiles® is a revolutionary new technique designed to straighten your teeth in about six months. With clear braces designed to more gently move your teeth into a straighter position, Dr. Rutherford can enhance your smile in a quicker, more discreet, and more comfortable manner.
>>Learn More about Six Month Smiles®
All- Porcelain Crowns
At the Art of Dentistry, we offer the latest generation of all-porcelain crowns to repair chips, cracks or discoloration in your smile. These crowns contain no metal inside them, so you'll never get that "black line" along the gumline as with older-type porcelain–to-metal crowns. Dental crowns fit over your original teeth, restoring function and strength to your smile. To learn more about the porcelain crowns we offer, contact Dr. Rutherford today.
>>Learn More About Porcelain Crowns
Dental Bonding
If you have slightly chipped front teeth or cavities between your front teeth, tooth-colored filling material is used to repair these imperfections. To find out if this procedure is right for you, contact Dr. Robin Rutherford today.
Metal-Free Restorations
Dr. Rutherford offers patients metal-free restorations such as tooth-colored fillings. Unlike silver (amalgam) fillings, white fillings restore the natural appearance of decayed or previously filled teeth, providing patients with a pleasing, healthy-looking smile. Modern dentistry is increasingly moving away from metal and toward tooth-colored porcelain and composite materials. For more information on the metal-free treatments we offer, contact us today.
Schedule Your Consultation
To learn more about our variety of cosmetic dentistry treatments and procedures, or to schedule a consultation with Dr. Rutherford, please contact The Art of Dentistry.