Our highly skilled team at The Art of Dentistry offers a variety of general dentistry services to help you maintain optimal oral health and prevent future damage to your teeth and gums. Our state-of-the-art procedures are designed to give you the beautiful and natural-looking results you deserve. Dr. Robin Rutherford and his team formulate customized treatment plans to suit your needs.

Please take a look at our general dental care procedures below, and contact our practice to schedule an appointment with Dr. Rutherford.
Oral Exams
Our team recommends routine exams to maintain good oral health. During your oral exam, our team will evaluate your teeth and gums and check for cavities, decay, and other issues. If we detect any abnormalities, we can formulate a treatment plan to help get your teeth and gums healthy again. We recommend coming in for an oral exam at least twice a year in order to catch any problems before they get worse.
Oral Cancer Screening


Oral cancer screenings involve an evaluation of your mouth and throat using an intraoral camera to detect if any cancerous cells are present. As the signs of oral cancer are typically subtle and painless, it is crucial to get tested twice per year to ensure your mouth remains healthy and disease-free.
Family Dental Care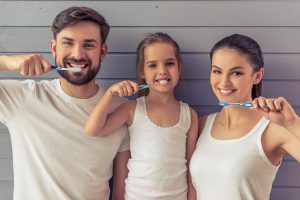 Our experienced team offers an array of family dentistry services to suit your family's dental needs, including teeth cleanings, sealants, periodontal care, orthodontics, and fillings. We understand that your child may be nervous to visit the dentist for the first time, and our team will do everything we can to make your child's visit as comfortable and relaxing as possible. We can design customized treatment plans for patients starting at the age of 10.
Dental Cleanings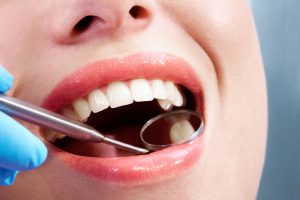 Routine dental cleanings are very important to help keep your teeth and gums fresh and healthy. Routine cleanings, along with good oral hygiene routines, can reduce the chances of developing cavities and other serious dental issues down the road. We recommend dental cleanings every six months to maintain healthy teeth and gums.
Fluoride Treatments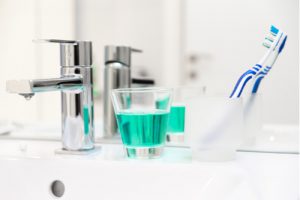 Fluoride treatments can help reduce existing plaque or decay in an easy, quick rinse or prescribed toothpaste. Our oral fluoride rinses and toothpastes are an effective way to keep your teeth healthy and clean. Remember, those regular fluoride rinses you had in elementary school can be just as important for adults!
Sealants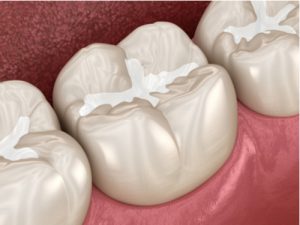 Dental sealants create a protective layer on the teeth to prevent cavities and decay. The plastic sealant material is applied directly onto the tooth's surface to prevent any bacteria from entering in the small spaces between your teeth. Dental sealants are popular amongst children to help prevent future oral health risks.
Infection Control
Your health is very important to us, and we continually adhere to the highest standards of cleanliness and safety at our practice. We use disposable materials whenever we can, disinfect any countertops and other surfaces, autoclave all instruments, and always wear masks and gloves during your treatment to facilitate the cleanest environment possible.
Dental Emergencies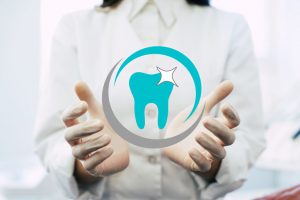 Our team at The Art of Dentistry is aware that dental emergencies such as pain, injury, or other serious issues of the teeth and gums can happen anywhere, anytime. If you are experiencing a dental emergency, our practice offers support if you urgently need assistance. Please call (432) 367-0202.
Scaling And Root Planing
Scaling and root planing is a non-surgical treatment that eliminates pockets of bacteria and plaque from your mouth. There are many benefits to this treatment, including the prevention of future oral diseases and improvement in the condition of your gums. This procedure is often necessary for the treatment of gum disease, helping you reduce the discomfort, bleeding, and irritation of gingivitis and other gum issues.
The staff was very welcoming and friendly. For the patient her visit was quick and the cleaning was painless.
Dr. Rutherford was very informative and thoroughly explained what was needed.
Overall experience was great!

Mary Marquez

March 21, 2018

12345
More Reviews
Contact The Art of Dentistry
If you would like more information on the general dental care procedures we offer, or if you would like to schedule an appointment with Dr. Rutherford, please contact our practice today.