Porcelain veneers, also called dental veneers, are thin porcelain shells that are designed to fit over the surface of your teeth to create a more beautiful smile. They can conceal common imperfections affecting the teeth such as chips, stains, gaps, and even some cases of misalignment. Porcelain veneers can easily enhance the appearance of your teeth and improve certain functional issues. At The Art of Dentistry, your porcelain veneers are custom-made to match the shade and shape of the adjacent teeth for natural-looking, long-lasting results.
What Are The Benefits Of Porcelain Veneers?
Porcelain veneers can restore both form and function to your teeth, while creating beautiful results that can last for many years. This popular cosmetic dentistry technique can be used to correct the appearance of a number of tooth imperfections, including:
Cracks and chips
Gaps
Stains or discoloration
Mild tooth misalignment
Uneven or worn teeth
With porcelain veneers, our cosmetic dentist, Dr. Robin Rutherford, can improve the shape, length, and color of your teeth in just two visits.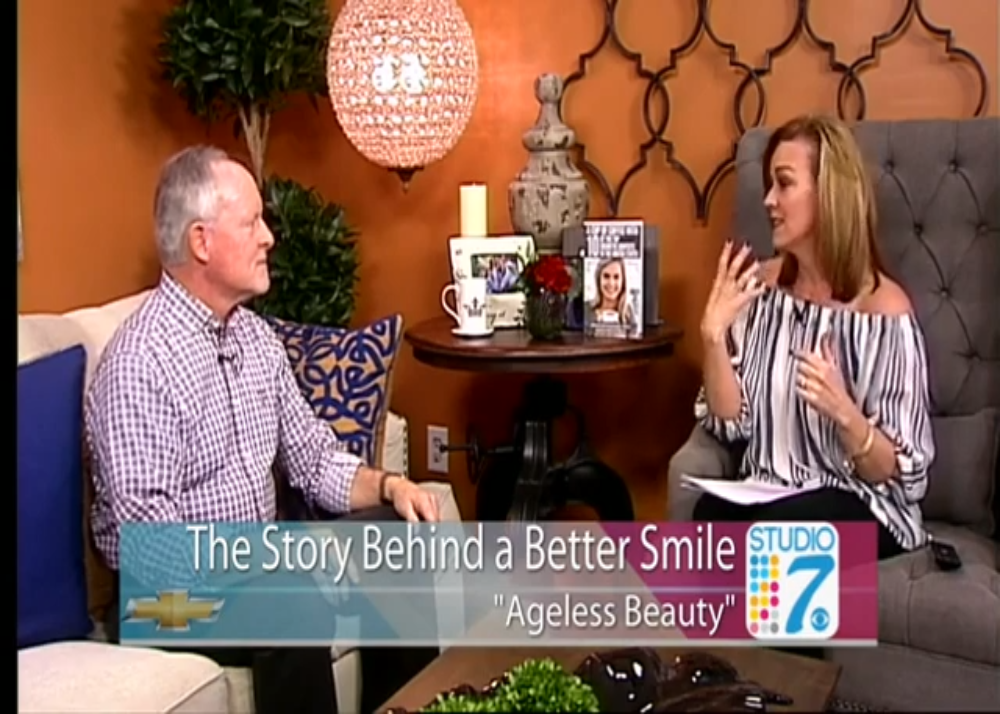 Porcelain Veneers Procedure
During the consultation process, Dr. Rutherford will perform an oral examination, review your dental history, and help you decide if porcelain veneers are the best option to meet your unique needs and expectations. Once you are determined a good candidate for porcelain veneers, Dr. Rutherford will send a mold of your teeth to the dental lab where your custom-designed veneers can be made. The porcelain veneers procedure is considered a conservative treatment and typically requires very little alteration of the natural tooth structure during tooth preparation. Once your personalized veneers return from the lab, Dr. Rutherford can bond each veneer to the corresponding tooth for a durable, beautiful smile.
Porcelain Veneers Recovery & Results
After your porcelain veneers procedure, you may experience some mild tooth sensitivity; however, your teeth should return to normal within two weeks. Though porcelain veneers are made of a durable material, patients who are prone to grinding or clenching their teeth may want to protect their veneers with a night guard. Although veneers are designed to be strong and long-lasting, they still have the potential to break or fracture like a real tooth. Therefore, biting down on certain types of foods, like ice or nuts, should be avoided. Maintaining your new porcelain veneers can be simple with proper hygiene and routine oral exams to help you keep your smile looking beautiful for many years.
Porcelain Veneers Frequently Asked Questions (FAQs)
Does a procedure with porcelain veneers hurt?
At The Art of Dentistry, providing top dental care for each of our patients and creating a beautiful smile is our goal. Dr. Rutherford will do everything possible to minimize any potential discomfort during your porcelain veneers procedure. There is usually some tooth reshaping or reduction necessary before applying the veneer; however, in some cases, veneers may require little-to-no prep work such as drilling or reduction. We can administer a numbing agent to reduce the potential for any pain during the treatment.
How long will the treatment take?
The length of the treatment will vary from individual to individual, depending on how many veneers are being placed and other factors. Porcelain veneer treatments typically require two separate visits. The first visit will detail your treatment plan and begin the steps necessary to create the custom-designed veneer. The second visit will involve the actual placement of the veneer on the affected tooth. Dr. Rutherford will go over all aspects of the process during your consultation.
Are porcelain veneers expensive?
This procedure is customized for each patient and therefore the cost will vary based on different factors. After discussing your cosmetic goals and dental needs in a consultation, we will provide you with a detailed cost estimate. The overall price will take into consideration the type of dental veneers being placed, the number of veneers utilized, your specific dental needs, and other factors. We accept a wide variety of payment methods and offer dental financing options that can help make your treatment as affordable as possible.
How long will porcelain veneers last?
We strive to provide durable, long-lasting treatments. There are several factors that will influence how long your porcelain veneers last, such as your dental cleaning habits, the type of veneers you have, and certain environmental factors. With the proper care, most patients can enjoy the benefits of porcelain veneers for many years to come.
Will my porcelain veneers require special care?
As with any dental procedure, our first recommendation is to implement an excellent oral hygiene routine. This can help maintain the health, beauty, and function of your new porcelain veneers. No other special care or maintenance is required.
What alternatives are there to porcelain veneers?
If Dr. Rutherford does not believe porcelain veneers will be beneficial to you, there are likely other advanced dentistry options that can accommodate your needs. We offer a number of procedures – including teeth whitening, cosmetic bonding, and porcelain crowns – that can serve as alternatives for certain conditions and help you achieve the smile of your dreams.
To learn more about porcelain veneers, please contact The Art of Dentistry today. A member of our staff will be happy to provide you with more information or schedule you a consultation with Dr. Rutherford.