Through our state-of-the-art restorative dental treatments, Dr. Robin Rutherford is able to improve the form, function, and health of patients' teeth. Restorations like tooth-colored fillings and porcelain crowns are designed to strengthen damaged or weak teeth, while dental implant solutions can permanently replace missing teeth. Dr. Rutherford and our team are committed to helping you find the most beneficial restoration for your unique needs, while ensuring you achieve the naturally beautiful smile you desire.

Learn more about restorative dentistry options from The Art of Dentistry by visiting the pages below.
Dental Implants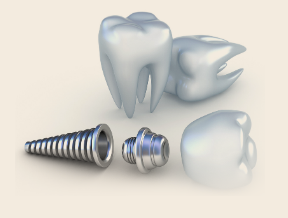 Removable dentures and partial bridges can be ill-fitting and often inhibit your speech and chewing abilities. To avoid these issues, Dr. Rutherford offers permanent dental implants that are customized to fit comfortably in your mouth while matching the color and dimensions of your surrounding teeth. Dental implants are designed to yield results that both look and feel like your natural teeth.
Implant-Supported Dentures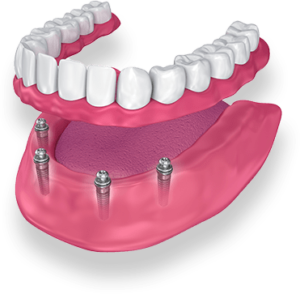 Implant-supported dentures can be a great way to replace missing teeth and ensure your dentures function properly. By inserting an implant into your jawbone, Dr. Rutherford can secure your new dentures to your gums in order to maximize your chewing and speaking abilities. This procedure can be a useful alternative for patients who may not be candidates for full dental implants.
All-Porcelain Crowns
At The Art of Dentistry, we offer the latest generation of all-porcelain crowns to repair chips, cracks or discoloration in your smile. These crowns contain no metal inside them, so you'll never get that "black line" along the gumline as with older-type porcelain–to-metal crowns. Dental crowns fit over your original teeth, restoring function and strength to your smile.
Metal-Free Restorations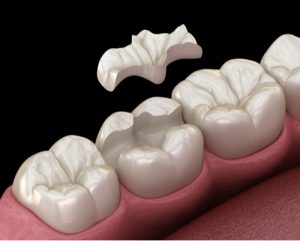 Dr. Rutherford offers patients metal-free restorations such as tooth-colored fillings. Unlike silver (amalgam) fillings, white fillings restore the natural appearance of decayed or previously filled teeth, providing patients with a pleasing, healthy-looking smile. Modern dentistry is increasingly moving away from metal and toward tooth-colored porcelain and composite materials.
For more information about how our restorative dentistry solutions can repair the look and function of your teeth, please contact our office today.