Are you seeking a natural-looking and secure way to replace a missing tooth? Do you currently have traditional removable dentures but find them to be uncomfortable and inconvenient? A missing tooth can impact more than just the appearance of your smile; a gap in your teeth can lead to more complicated – and costly – dental problems in the future. Even patients with traditional dentures often experience irritation or slippage along the gum line and may have difficulty chewing or speaking with ease. With dental implants, you can significantly improve the form and function of your teeth, boost your confidence, and maintain a beautiful smile that can last for decades.
What Are Dental Implants?
Dental implants are an innovative cosmetic dentistry solution and are quickly becoming the gold standard for replacing missing teeth. The solution consists of a small titanium rod that serves as an artificial tooth root as well as a porcelain cap that is custom-made to match the surrounding teeth for a seamless smile. These titanium rods eventually fuse to the jawbone, providing exceptional support and making these dental restorations a permanent part of your mouth. As a result, patients can enjoy increased chewing ability and improved speech, as well as a healthy, natural-looking smile.
What Are The Benefits Of Dental Implants?
Each dental implant feels and functions just like a natural tooth and requires zero extra maintenance. Implants can rebuild the integrity of your bite, making it easier to speak and chew. They can also help prevent your adjacent teeth from shifting position as well as reduce the risk of bone loss. In addition to enhancing oral function, dental implants from Dr. Rutherford are custom-designed to give your smile a beautiful appearance. The porcelain crowns that finish your dental implants are handcrafted to look just like natural teeth for a seamless smile.
Dental Implants vs. Traditional Dentures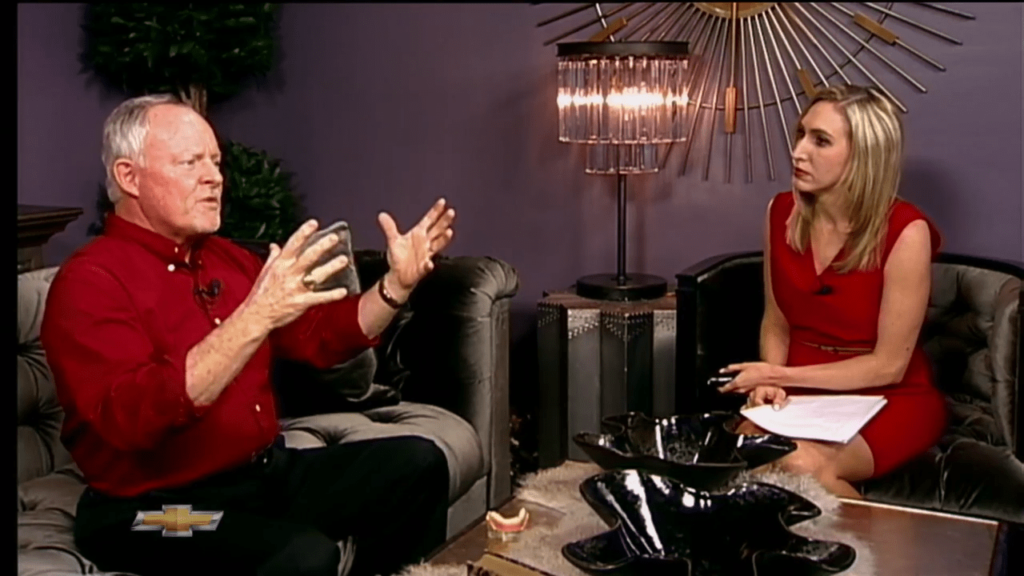 While both dental implants and traditional dentures can effectively replace a full set of missing teeth, dental implants have a number of distinct advantages. A denture is crafted to mimic an entire row of teeth, while each dental implant is individually designed to function just like a natural tooth. Consequently, dental implants can be easily cleaned and require no extra maintenance. With dental implants, messy adhesives are a problem of the past. Once the titanium post of the implant fuses to the jawbone, dental implants can serve as a much more stable and comfortable solution for missing teeth. For some patients, custom-made dentures can be affixed to a set of dental implants that act as a secure foundation for the replacement teeth. These implant-supported dentures allow for an entire arch of teeth to be replaced, offering many of the same advantages that individual dental implants provide.
Am I A Candidate For Dental Implants?
During the consultation, your dentist will perform a comprehensive oral exam as well as review your medical history to ensure you are eligible for dental implants. At The Art of Dentistry, patients of all ages have successfully improved their smiles with dental implants. In general, good candidates for the procedure exhibit the following:
Missing one or more teeth
Adequate jawbone density to support the implant
Generally healthy gum tissue
No medical conditions that could interfere with proper healing
Not currently undergoing chemotherapy or radiation
Some patients with insufficient jawbone density may be candidates for implant-supported dentures or jawbone grafting prior to the dental implant procedure. If you are not considered a candidate for implant surgery, Dr. Rutherford will help you find an alternative solution that can improve both your oral function and smile aesthetics. To discover if you are a candidate for dental implants, please schedule a consultation today.
What Dental Implant Options Are Available?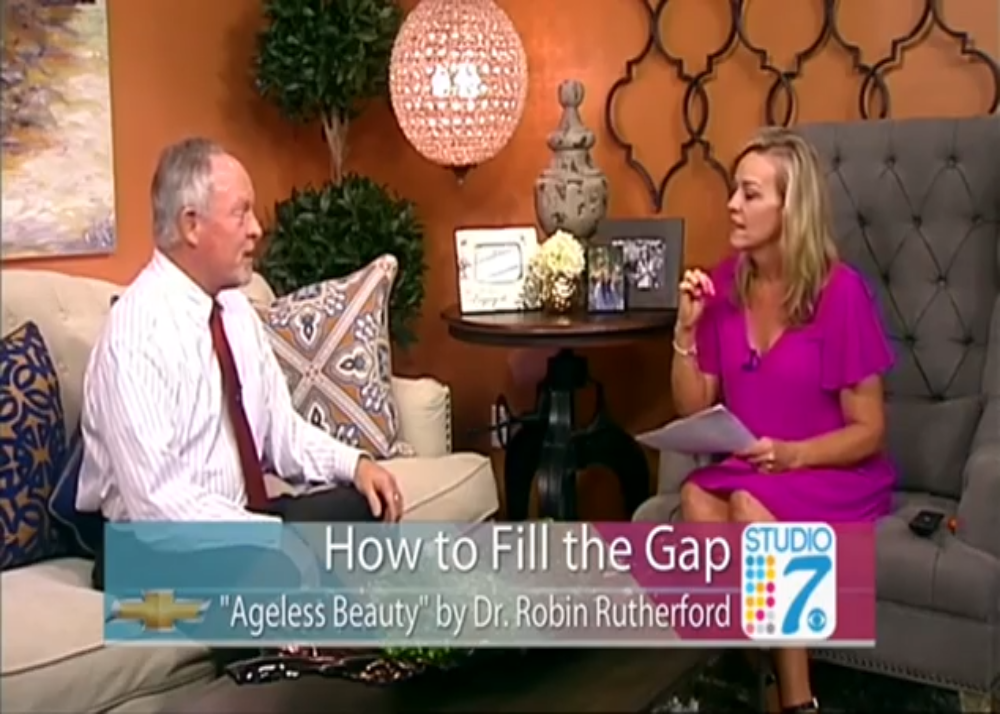 The dental implant procedure can be performed for a variety of needs. Whether you're missing a single tooth, multiple teeth, or all of your teeth, Dr. Rutherford can help you find a long-lasting replacement. While some patients may be eligible for an implant to replace each missing tooth, others may be better candidates for dental implants that support a multiple-tooth restoration. In general, our team offers three different types of dental implant options: single tooth implants, fixed bridges, and implant-supported dentures.
Single Tooth Implants: A single tooth implant is intended to replace each individual tooth that is severely damaged or already missing. These implants are positioned to maximize functionality, and the custom porcelain crowns are designed and color-matched to blend seamlessly with your natural smile.
Fixed Bridges: A fixed bridge is ideal for those with several adjacent teeth missing, as the dental implant works to support crowns on each side. A fixed bridge may be an ideal solution for patients who do not have adequate jawbone density for multiple dental implants.
Implant-Supported Dentures: For patients missing all of their teeth, a full mouth reconstruction using implant-supported dentures can be life-changing. This involves replacing both arches of teeth by anchoring custom-made prostheses with strategically placed implants. Implant-supported dentures offer numerous advantages compared to traditional dentures. Benefits include greater support, increased comfort, no slippage, and the elimination of messy adhesives.
All of these implant options provide a more permanent solution compared to traditional restorations, like removable bridges and dentures. As a result, they can help you achieve a more natural-looking smile and enhanced oral function.
What Does the Dental Implants Procedure Involve?
The first step of the dental implants procedure is surgically placing the titanium rod or rods into the jaw. Once the jaw has healed and these artificial tooth roots have fused to the jawbone, custom-crafted porcelain crowns are attached to the implants, providing a long-lasting restoration for missing teeth. Dental implants can replace any tooth you may be missing, anchor a set of dentures for increased stability, or even enable you to get rid of a denture or partial entirely and have "real", permanent teeth again!
Is The Dental Implant Procedure Painful?
Our top priority is patient comfort and safety. To help make the procedure as painless as possible, we will numb the area using a local anesthetic. You may feel a little bit of pressure during the treatment, but patients generally do not feel any discomfort. As the anesthetic wears off, you may experience some tenderness and soreness. Over-the-counter pain medications can help alleviate these symptoms as you recover.
While the dental implant procedure can be performed using a local anesthetic, we also offer sedation dentistry for patients with high levels of dental anxiety. With oral conscious sedation, a single pill can be taken by mouth, placing you in an extremely relaxed state for the duration of your procedure. Although you can still communicate with the dentist, some patients enter a sleep-like state.
What Can I Expect In My Dental Implants Recovery?
The total recovery time will vary depending upon the complexity of the dental implant procedure, including the total number of implants. After the titanium post is implanted in the gum line, this artificial tooth root will fuse to the jawbone over the course of the next 4-6 months. During this time, a temporary crown can be worn to fill the space of the missing tooth.
Most patients can return to work the same day as their dental implant procedure when receiving a single implant. If you are receiving more than one implant, Dr. Rutherford can provide information about the duration of your recovery based upon the customized treatment plan. Dr. Rutherford also recommends patients avoid chewing in the area of the mouth with the implant whenever possible for about one week.
Patients who experience mild discomfort can easily manage this side effect with oral pain medication. Once the titanium post has completely fused to the jawbone, the permanent crown can be attached, and your new smile will be complete.
How Long Do Dental Implants Last?
The titanium post of each dental implant is designed to fuse to the jawbone and become a permanent part of your mouth. Once the porcelain crown is attached to this post, your dental implant is complete and will function just like a normal tooth. Dental implants are designed to last for many years, if not one's entire lifetime, when placed by an experienced professional and properly cared for. The best way to protect and prolong the lifespan of your dental implant is to maintain good oral hygiene and schedule twice-yearly oral exams with your dentist.
How Do I Take Care of My Dental Implants?
Dental implants do not require any extra maintenance beyond what is needed to care for your natural teeth. This means you can brush and floss your teeth without the need for the messy adhesives or pastes necessitated by traditional dentures. Although the materials used for your dental implant are not susceptible to decay, your gums and surrounding oral structures are still vulnerable to harmful bacteria if the right precautions are not taken. In addition to flossing daily and brushing twice per day, it is important you schedule routine dental cleanings and checkups so your dentist can monitor and help maintain your oral health. By following these basic dental hygiene habits, you should be able to enjoy your new, beautiful smile for decades.
How Much Do Dental Implants Cost?
Since each dental implant procedure is customized to suit the needs and expectations of the patient, there is no one set price. There are a variety of factors that can influence the final cost of the dental implant procedure, including:
Digital x-rays and 3D imaging for the planning of a custom treatment plan
Total number of dental implants needed
Location of implants
Complexity of treatment plan
Laboratory costs for the creation of custom crowns
Skill and experience of the cosmetic dentist
Geographic location of the practice
During the consultation process, Dr. Rutherford will perform an oral exam, review your medical history, and determine your candidacy for dental implants. At the end of that initial consultation, Dr. Rutherford can provide you with an accurate quote for the cost of your dental implants procedure. For patients who are seeking ways to comfortably afford the cost of dental implants, we offer a number of dental financing options with low monthly payments and low interest rates.
What Are The Risks Associated With Dental Implants?
As with any surgery, the dental implant procedure involves some risk. At The Art of Dentistry, we prioritize your safety and comfort throughout the dental implant procedure to help ensure the procedure and your recovery go as smoothly as possible. Using advanced 3D imaging technology, Dr. Rutherford can map out the best location for your dental implants and minimize the chance of complications with an accurate placement and a precise fit. By following our post-operative care instructions closely, you can further reduce the risk of compromising your results. With Dr. Rutherford's skill and experience in dental implant surgery, you can feel confident that you are receiving the highest quality of care.
How Do I Choose the Right Implant Dentist?
One of the primary factors you should consider when choosing the right implant dentist is board certification. Board certification among dentists ensures that they have the necessary training, education, and experience to perform dental implant treatment. You should also consider the dentist's memberships and recognitions. For example, Dr. Rutherford is a Diplomate of the International Dental Implant Association and is dedicated to continuing his education whenever possible. During the consultation, it can be helpful to ask about previous implant patients' before-and-after photos and reviews to see if the dentist's work matches up with your expectations.
Additional Frequently Asked Questions
Are Dental Implants Covered by Insurance?
Depending on your unique dental plan, your insurance may cover some of the costs of a dental implant procedure. We encourage our patients to contact their insurance provider to gather more detailed information about their benefits. Our team can help you navigate the financing process, and we do provide dental financing options for out-of-pocket costs. We also partner with CareCredit®, which is a reputable lending company that offers qualified applicants customized monthly payments, low- to no- interest rates, and extended payment plans. If you have any questions regarding how to pay for treatment, do not hesitate contacting our office. One of our dental staff members would be happy to assist you.
What Alternatives Are There to Dental Implants?
Dental implants are usually the preferred option for teeth replacement, but some people may be better candidates for alternative methods. In these cases, your dentist may recommend the following options:
Dental Bridge. A non-surgical alternative to dental implants are dental bridges. They are composed of an artificial tooth with two crowns on each side. The crowns are securely cemented to natural teeth, making the bridge a permanent solution. Your dentist can customize the bridge to replace just one tooth, or several teeth.
Implant-Supported Bridge. Unlike a traditional bridge that is attached by crowns, an implant-supported bridge is affixed to dental implants. The number of implants needed depends on the size of the bridge.
Removable Denture. A traditional denture is a prosthesis that can restore missing teeth either in the upper or lower dental arch, or both. Removable dentures sit on top of the gums and must be taken out every night to be cleaned.
Implant-Supported Dentures. Patients usually choose implant-supported dentures over traditional dentures since they are more comfortable and convenient. They are anchored into place with dental implants, which makes them permanent teeth replacements.
What Should I Eat After Dental Implant Surgery?
During the first two weeks after surgery, we usually recommend a liquid and soft-food diet. This helps ensure that the implant effectively bonds with the bone structure. After two weeks, you may gradually start to eat a variety of foods again. To help preserve the outcomes of your dental implant procedure, we suggest that patients avoid eating foods that are sticky, hard, or crunchy for two to four months after treatment.
Are Dental Implants Safe?
Dental implants are considered the "gold standard" of tooth replacement solutions. Choosing the right dentist who is highly-trained in implant dentistry can ensure that you will receive the highest quality of care. When placed by a qualified dentist, dental implants are considered very safe. In rare cases, patients may experience problems after treatment, such as infection or implant failure. Our team does our best to minimize the chances of complications by utilizing state-of-the-art technology and techniques to perform implant surgery as safely and as effectively as possible.
How long have dental implants been used for tooth replacement?
Humans using material to replace missing teeth has been a trend since about 2000 B.C. with early Chinese civilizations using bamboo pieces to fill gaps in smiles. It was later discovered that other countries, like Egypt and France, were using metal implants to replace missing teeth of people who were already dead, as doing the procedure while the person was alive would have been excruciating. Thousands of years later, in 1952, an orthopedic surgeon accidentally discovered the ideal material for dental implants, which turned out to be titanium. The same orthopedic surgeon placed the first titanium dental implant in a human volunteer in 1965, and the rest is history.
What factors can affect the longevity of dental implants?
General maintenance and upkeep by brushing and flossing at least twice a day can help your implants last longer. Receiving regular dental check-ups and getting teeth cleanings every six months can improve the lifespan of your dental implants as well. We also recommend patients to avoid smoking and using tobacco products as they can increase the risk of implant failures.
Does smoking affect dental implants?
On top of the negative effects smoking can have on your health, many overlook one of the most apparent impacts: your smile. Smoking can have negative effects on your teeth including discoloration and yellowing. Scientists have also proven that tobacco and nicotine can prevent the jawbone from properly fusing with the dental implant. Our practice suggests quitting smoking and using tobacco products for general health reasons, but also to maintain the benefits of your dental implants.
How do implants prevent jaw bone loss?
Dental implants can prevent jawbone loss by providing structure and function. Without dental implants, there would be no pressure from chewing and biting to stimulate the jawbone and prevent it from deteriorating. When dental implants are anchored into the jawbone to replace missing teeth, the original function and stability of your mouth can be mimicked and essentially restored.
Contact The Art Of Dentistry
To learn more about dental implants, please contact The Art of Dentistry today. Our staff will be happy to provide you with more information, as well as help you schedule a private consultation with Dr. Rutherford.