Sleep Apnea and Snoring Treatment
While we sleep, there are many things that can give us a restless night, resulting in headaches and/or fatigue in the morning. A condition called sleep apnea could be the cause. If you have experienced issues with snoring, breathing pauses, or gasps while you sleep, you may have sleep apnea. This condition is very serious, and can lead to debilitating, even life-threatening health problems if it is not treated. Our experienced dentist, Dr. Robin Rutherford, works with a team of doctors specializing in sleep disorders to create customized treatment plan to help you sleep (and breathe) easier throughout the night.

What Causes Sleep Apnea?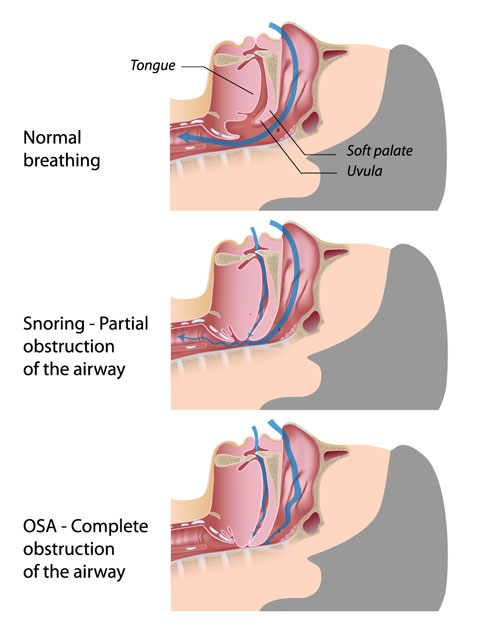 Sleep apnea causes the muscles in your throat, mouth, and/or nasal passages to relax so much during sleep that the amount of air you are able to breathe becomes more and more limited. One very noticeable symptom of this condition is snoring, but sleep apnea can also cause complete breathing pauses for up to ten seconds or more. The most frightening thing about sleep apnea is that most people are not aware they have it unless someone tells them. If someone has noticed that you have been snoring or gasping for air while you sleep, or if you are experiencing some of the symptoms listed below, it is important to be evaluated and have the condition addressed as soon as possible.
Potential Risks and Symptoms of Sleep Apnea
Sleep apnea can lead to very serious health conditions, including:
High blood pressure
Sudden cardiac death
Heart disease
Stroke
Diabetes
Depression
Teeth grinding
Exhaustion
Headaches
Gastric reflux
Compromised immune system
Insomnia
Memory loss
Sexual dysfunction
Treatment for Sleep Apnea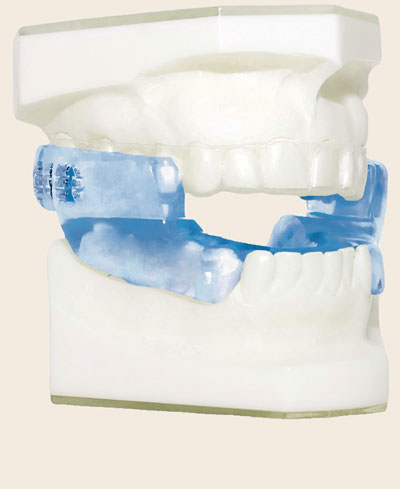 Once you have been evaluated and diagnosed with sleep apnea, there are several options available to you. Some of the most effective treatments for sleep apnea do not involve surgical intervention. These options include a customized oral appliance. Worn while you sleep, customized oral appliances can keep your airways open to allow a better flow of air through breathing passages. Snoring and other symptoms of sleep apnea can be reduced with these treatments, ultimately giving you a safer, healthier, and more restful night's sleep.
Answer Our Sleep Apnea Questionnaire
Contact Dr. Robin Rutherford
Please contact the Art of Dentistry today if you think you may be suffering from sleep apnea. We can provide you with more information, or help you schedule a consultation with Dr. Robin Rutherford to discuss evaluation and treatment options.