What is a Smile Makeover?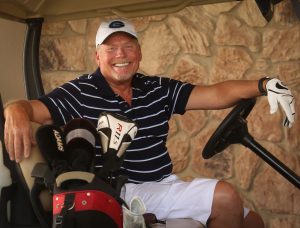 A smile makeover entails a combination of different cosmetic and restorative dentistry procedures. The goal of a smile makeover is to comprehensively address aesthetic and structural concerns with the teeth and gums. Ultimately, each procedure is custom-tailored to meet the needs of the individual patient, and can be used to achieve straighter and brighter teeth, a proportionate gum line, and a smile free from tooth imperfections.
Candidates for a smile makeover typically have multiple dental issues they wish to correct simultaneously. These dental issues may include chips, cracks, stains, discoloration, gaps, spaces, worn or uneven teeth, excess gum tissue or a "gummy" smile, missing teeth, and even mild tooth misalignment. Consequently, the individual procedures combined to create the customized treatment plan can also vary greatly and often include: teeth whitening, porcelain veneers, porcelain crowns, gum reshaping, or dental implants.
Since a smile makeover is tailored to meet your unique expectations, you and your dentist will decide which combination of procedures can achieve your goals during the one-on-one consultation process. By carefully communicating all of your cosmetic and functional concerns to your dentist, he can design a smile makeover to provide you with a beautiful and healthy-looking smile.
Contact The Art of Dentistry
For more information about smile makeovers, or to schedule an appointment with Dr. Robin Rutherford, please contact our office today.