What Dental Treatments Are Included in a Smile Makeover?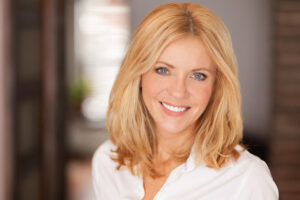 One of the most comprehensive and effective cosmetic procedures available at our practice is the smile makeover. Custom-designed to address multiple issues affecting the teeth and gums, a smile makeover combines several different aesthetic dental care options into an overall treatment plan that can produce a healthier, more beautiful smile. During your initial consultation here at The Art of Dentistry, Dr. Robin Rutherford will conduct an oral examination and talk with you about your concerns. If a full smile makeover is ideal for your needs and goals, he can recommend the most ideal options to include in your treatment plan. 
A smile makeover can be composed of two or more treatments that can enhance the cosmetic appearance of your smile. Below you will find some of the treatments most commonly included in a smile makeover: 
Porcelain Veneers: Chips, cracks, gaps, and even cases of mild misalignment can be improved with porcelain veneers. This option is frequently added to smile makeover treatment plans since it is such a versatile dental restoration that can significantly enhance smile aesthetics. Porcelain veneers can also be wonderful remedies for teeth affected by particularly dark stains. 
Teeth Whitening: For general discoloration and mild to moderate stains, a teeth whitening treatment can be an ideal option to brighten and refresh the teeth. 
Gum Reshaping: A "gummy smile" is the term often used to describe excessive gum tissue around the teeth that is disrupting the aesthetic balance between the two. Gum reshaping treatment can be a very effective way to recontour the gums and improve the symmetry. 
All-Porcelain Crowns: All-porcelain dental crowns are natural-looking tooth restorations that can conceal damage to the teeth while enhancing their protection. Custom crowns offer both functional and aesthetic benefits, and they have served as a standard restorative dental treatment for decades. 
Dental Implants: If you are missing one or more teeth, dental implants may be the ideal option for replacement. Dental implants essentially mimic the form, function, and appearance of natural teeth in almost every way, making them a long-term solution that can enhance smile aesthetics and dental function for many years.  
If you would like additional information about smile makeovers, or if you are ready to schedule a consultation, please contact our practice today!